In Xidhinta, it is clear that drought has become the biggest issue the community is facing. Alongside more than 20 million people across Ethiopia, Kenya and Somalia, residents here are navigating severe hunger and water shortages caused by climate change and now rising food and fuel prices. Since the community doesn't rear livestock, they rely mainly on agricultural production. However, there are currently no harvests because the community hasn't seen rain in over a year, which is leading to a sharp loss of income and very little hope for survival.
Though almost every household has at least one or two cows, they're only used for their milk which is then sold at the market for basic household needs. Similarly to the agricultural production, the community isn't having much success even getting to the market as the yield has decreased so much lately because cows no longer have pasture to graze on. With each passing day, the situation is only getting worse as the climate continues to change.
When a drought threatens the resilience of a community like Xidhinta, they know that their survival can be secured when proper water infrastructure exists. That's why ActionAid partnered with the community to construct one berkad (a deep well) and several plastic sheet wells throughout the area so that they could continue their agricultural production and maintain their general well-being in times of crisis. However, the current drought is so pervasive that all the wells have dried up.
Because of this unprecedented perfect storm, two-thirds of Xidhinta is now food insecure. Some families are eating maize and sorghum once a day, with mothers almost always putting their children before themselves, while others are just surviving off hot tea.
Amina Jama Ismail, 40, a mother who lives in the community shared:
"There was another drought which occurred in my childhood…That drought lasted a long time, I was very young, there was no water at all. You might get some water once every four days. Many people passed away due to it. I have seen severe droughts for the last few years, [but] in my view, this is the worst drought.
"The biggest burden is on women, but men don't know that. Men don't know if their wives have mange to get some food, if the children went to school, or the livestock are well. All of this is on her"
But at the center of the community is a group of women determined to find a way out of this crisis. Founded in 2014 with the support of ActionAid, the Xidhinta women's group brings together sixty women from ages 27 to nearly 100 years old. They all generally discuss the issues that most affect them and their children, but within the wider group sits a smaller group who are responsible for decision making in the wider community. If anything is happening, such as beneficiary selections or if there are any issues within the community that need to be discussed, this group is sent to participate in meetings with men to ensure that the voices of women are heard.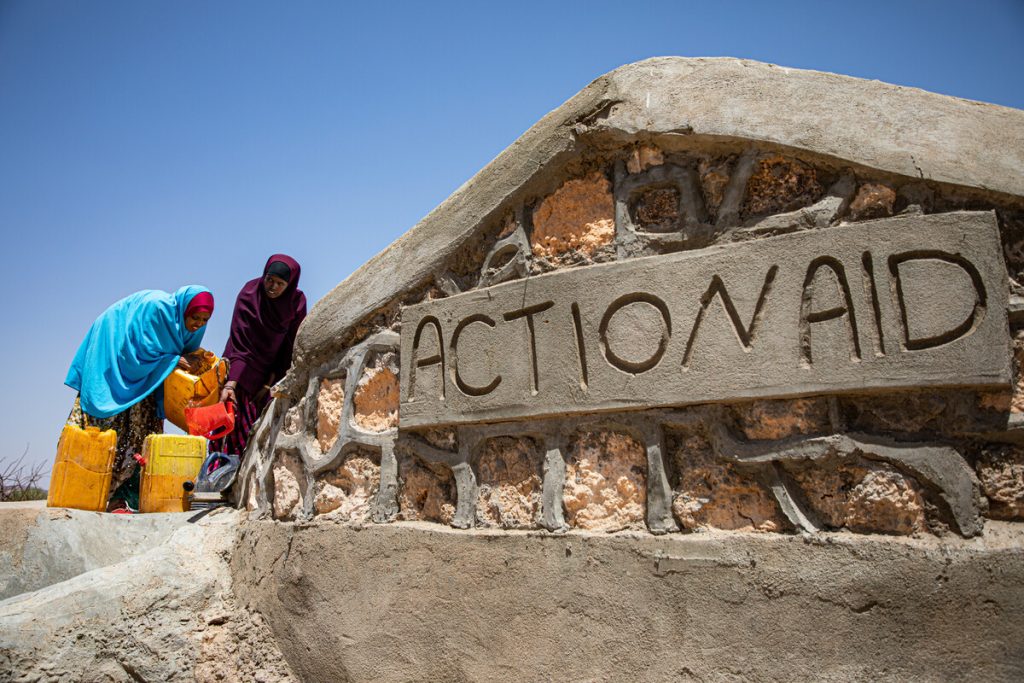 Halibo's story:

Halibo Abab Abdi, 27, is a prominent figure in Xidhinta's women's group. Not yet a mother, Halibo splits her time caring for her ill mother, running a clothing business and taking on the role of vice-chair within the group itself. With support and training from ActionAid, Halibo has seen the huge impact the group has had for women in her community:

"Before 2014 women were not equal to other women in the world, but the training that ActionAid gave us changed my mind and I now realise that without women nothing can work and we play an important role in society. My ambition now is to share something with the world. We are now a decisive and ambitious people."
Other members also expressed that they've noticed a big difference now. Before they did not feel connected to decision-making or any sort of power, they didn't have any money so they weren't able to make any decisions at the household level, and men would often tell them to sit back while they did whatever they wanted, not taking into account their positions and needs. They felt completely voiceless.
But after training with ActionAid and support from unconditional cash transfers, they have created their own businesses and now generate a source of income. Not only are they able to contribute to the household, but they are also making decisions for the household. Members shared that their self-awareness has improved since all the women know each other more deeply. This allows them to keep better tabs on who has a problem or needs support with an issue. Their solidarity has strengthened connections within the wider community and has made it easier for them to access more information about what's happening across the country. Overall, members are now tremendously happy to finally experience freedom after what previously felt like captivity.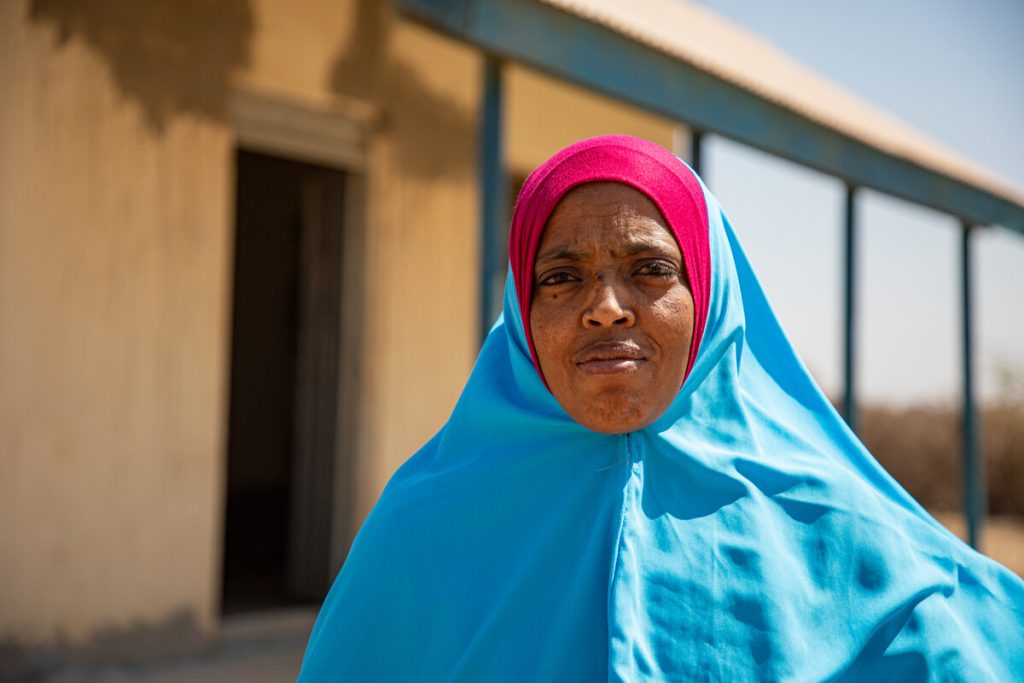 Right now, Xidhinta's biggest gaps are the need for more food, better water infrastructure, and a proper health center so children can have better access to medicine and women have their dignity needs addressed. This is especially critical as the community welcomes people from the countryside displaced by the drought who are in search of a better life. Donate now to support communities facing hunger in East Africa.
Read about other communities living through the East Africa Food Crisis: