As we continue our collective growth towards racial justice, particularly in the demand to defund the police, we wanted to extend this work to you, too. Below our resources that members from our team have found to be helpful, inspiring, uncomfortable, illuminating, or challenging.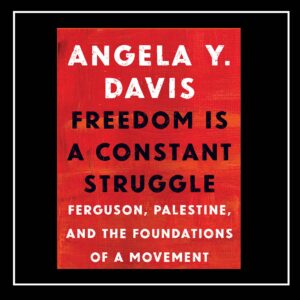 "This collection of essays, interviews, and speeches by activist and scholar Angela Davis connects the dots between the liberation struggles of Black Americans and Palestinians. She challenged me to internalize the necessity of abolition as both a physical demand and an ideological framework. Not only is it necessary for our collective liberation to dismantle the prison industrial complex, but the abolitionist framework also requires society to "realize that the prison is a false solution" and a deflection from the pressing social issues of racism, poverty, poor education, etc. (p. 6)."
You can find Freedom Is a Constant Struggle: Ferguson, Palestine, and the Foundations of a Movement by Angela Y. Davis here.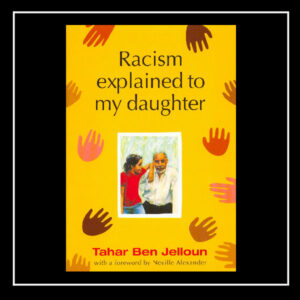 "I read this book when I was younger and it still has a lot of impact to this day. Racism continues to increase despite people evolving and grounding their life values in solidarity, respect, and non-discrimination. After genocides, world wars, colonialism, it is absurd how much legalized abuse still exists in our world. That's why doing this work and holding each other accountable is even more important."
You can find Racism explained to my daughter by Tahar Ben Jelloun here.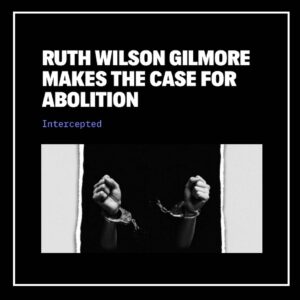 "This 2-part episode of the Intercepted podcast with prison abolitionist and scholar/CUNY professor Ruth Wilson Gilmore shares incredibly important analysis regarding how the structural problems in our criminal justice system are really structural problems in society. She makes the connections between prison and police abolition and environmental justice and even to the work we are doing on land grabbing, seeing that these issues are all connected. She uses a powerful definition of racism – "the state-sanctioned and/or extra-legal production and exploitation of group-differentiated vulnerability to premature death" – that not only clarifies what racism is but also helps to reveal the connections between the different aspects of racism and opens up new possibilities for making real change in society."
You can find the podcast Ruth Wilson Gilmore Makes the Case for Abolition here.
"The Minneapolis City Council seeking to dismantle the Minneapolis Police Department (MPD) is a step in a road that began before the murder of George Floyd. For years, MPD150, a loose coalition of Twin Cities activists and organizers, has been working towards a vision of a police-free Minneapolis. They have a handful of incredibly useful FAQs, explainers and reports about what exactly police abolition means and how it would realistically work. This is one of the places I send people who ask "by defund the police, you don't REALLY mean defund the police, do you?"
You can find more on building a police free future here.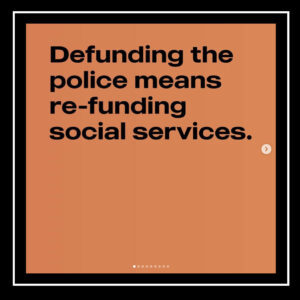 "You've probably seen it everywhere: defunding the police sounds radical until you realize we've been defunding education for years. And you could say the same for healthcare, housing, community programming, and youth services. It's outrageous and those of us in this movement know that there is no better time than the present to push these demands. This call to defund the police is a call to strategically reallocate resources and funding to the services that actually support and provide for people. It's a no brainer to me and I hope this resource can help you better understand why the police system is just NOT it. As Amna A. Akbar says, we must "end incarceration and policing in favor of a society grounded in collective care and social provision."
Read through the Instagram thread here.
"This documentary takes a deep dive into the history of systemic racism in the criminal justice system. It explores the "war on crime" and how it was targeted at black communities. It illustrates how laws that on the surface appear nuetral have resulted in massive discrimination and mass incarceration. The movie had a profound impact on me, giving me a deeper understanding of how much needs to change in the systems that exist today."
You can find 13th directed by Ava DuVernay here.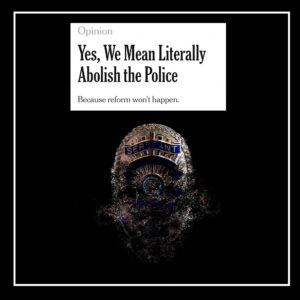 "This op-ed by Miriame Kaba, Director of Project NIA and anti-carceral activist, takes a look at a history of past efforts to reform policing – and how they have fallen short. It makes the case for dramatically reducing the number of police officers, the budgets of police departments, and the interactions between armed police and communities. How many times can we study police violence and call for reform before we finally pivot to a new way of working together? This is a strong case for turning the page."
You can find Yes, We Mean Literally Abolish the Police here.
8 To Abolition lays out eight clear steps toward a vision of real community safety, including defunding the police and investing in housing, education, and transit. It's a response to the viral campaign "8 Can't Wait," and debunks many of the incremental reforms that campaign proposes. One of the easiest ways to keep learning about abolition is to follow abolitionists on social media. The authors of #8toAbolition are a great place to start! They are: Mon Mohapatra (@cemicool), Leila Raven (@theleilaraven), Nnennaya Amuchie (@TheAfroLegalise), Reina Sultan(@SultanReina), K Agbebiyi (@sheabutterfemme), Sarah T. Hamid (@hamidtasnuva), Micah Herskind (@micahherskind), Derecka Purnell (@dereckapurnell), Eli Dru (@BlackTransFutures), and Rachel Kuo (@rachelkuo).
You can read more about 8 to Abolition here.