Last Juneteenth, we committed to our collective growth towards racial justice, particularly in the demand to defund the police. This year, we are excited to share more resources that members from our team have found to be helpful, inspiring, uncomfortable, illuminating, or challenging. Onward!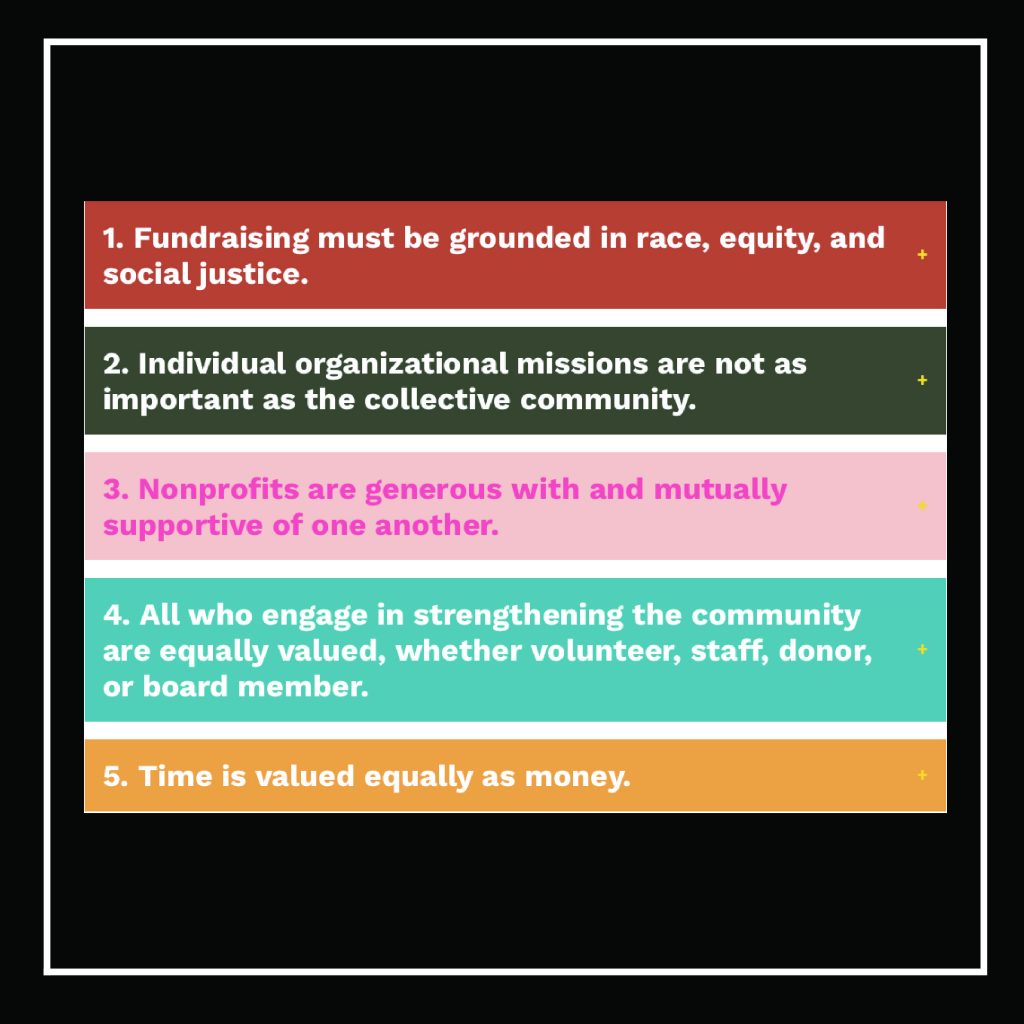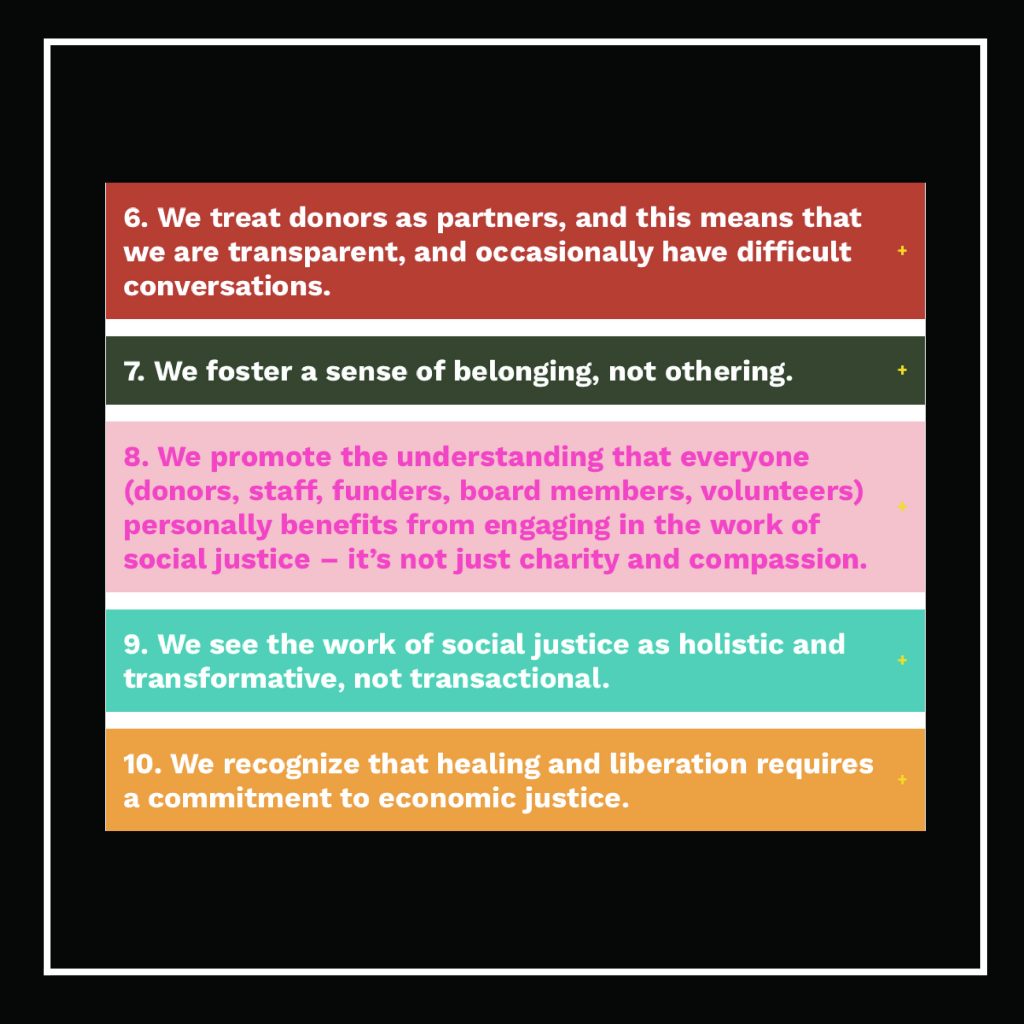 "Community-Centric Fundraising is a movement to evolve how fundraising is done in the nonprofit sector. Its goal is to support fundraisers and other nonprofit professionals to re-examine every fundraising philosophy and practice they have been taught, engage in vigorous ongoing conversations, and explore doing fundraising in ways that reduce harm and further social justice. The 10 Principles of Community-Centric Fundraising are ever-evolving core principles that have been developed from conversations with so many fundraisers of color over the the past few years. These 10 Principles are how we aspire to transform fundraising and philanthropy, so that they are co-grounded in racial and economic justice. We envision these principles changing and adapting over time, as we all continue to have more conversations and healthy arguments. The first of the principles is Fundraising must be grounded in race, equity, and social justice. The others are also valuable and relevant to equity and racial justice."
You can find Community Centric Fundraising's 10 Principles here.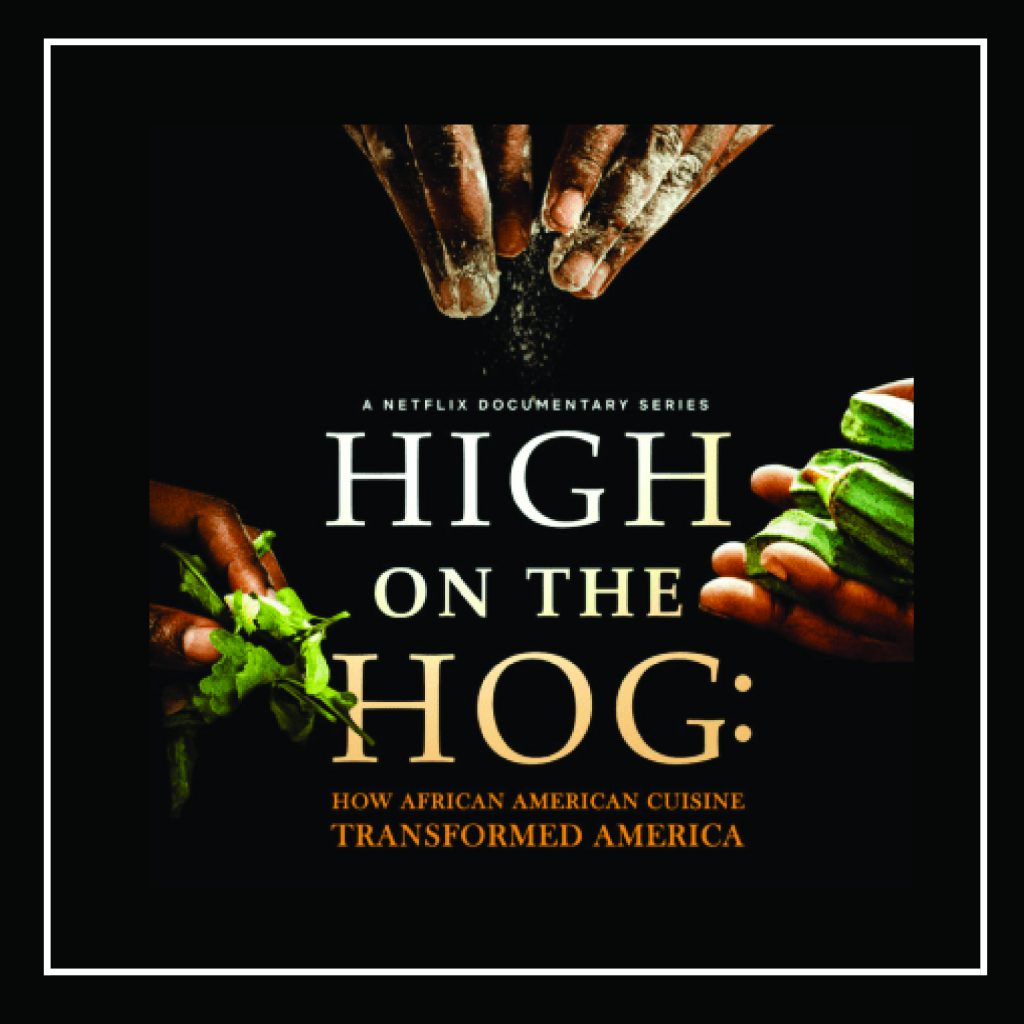 "This 4 part documentary on Netflix about African-American food culture and the ways African-Americans have defined American food culture is a powerful dive into American history that has been hidden and obscured. It is based on the book "High on the Hog: A Culinary Journey from Africa to America" by Jessica B. Harrisby."
You can find High on the Hog: How African American Cuisine Transformed America on Netflix here and the book by Jessica B. Harrisby here.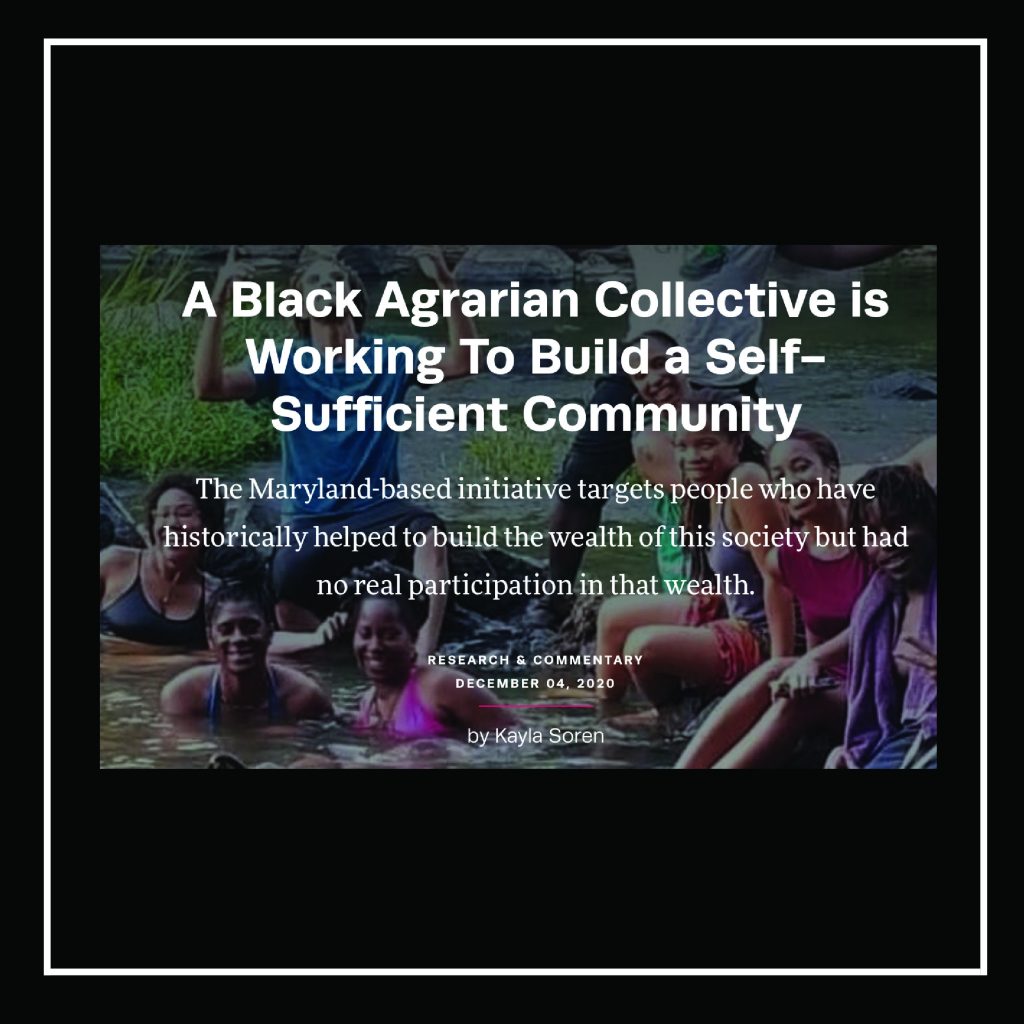 "This interview with two of the founders of the Black Dirt Farm Collective, Blain Snipstal and shakara tyler, shares some powerful insights into what Black freedom looks like in the US and why agroecology, or "Afroecology," is so important to not only creating a better food system that repairs our relationship to the earth, but also one that repairs historical injustices and can create real freedom. For anyone interested to learn more, check out a new sister project called Earthbound Building, a worker cooperative supporting rural communities."
You can find A Black Agrarian Collective is Working To Build Self-Sufficient Community here.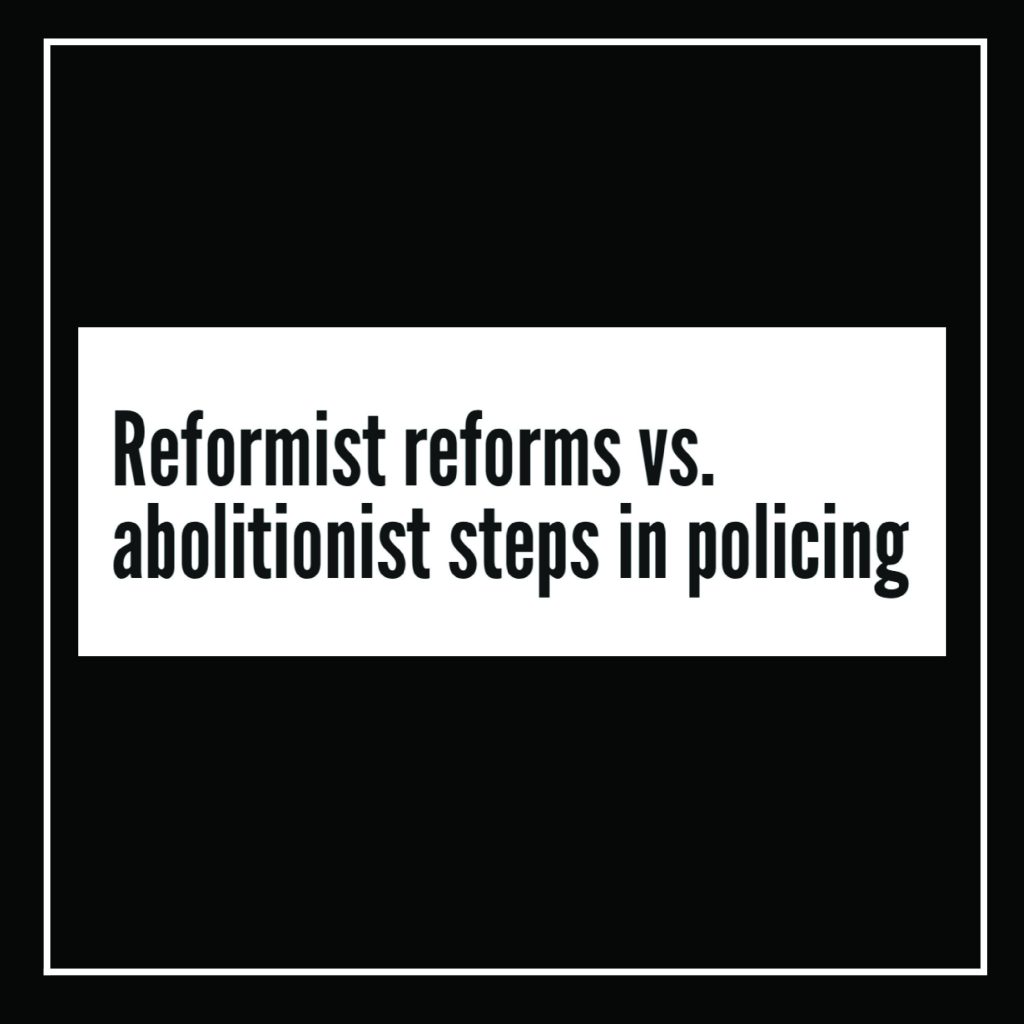 "The idea of "non-reformist reforms," coming from the prison and police abolition movements, is central to our theories of change across any number of social justice issue. Is the change we are pushing for ultimately reducing the resources and power available to an oppressive system or instutition? If not, it is probably not a change we should be fighting for. This chart from Critical Resistance offers a useful matrix of how to think about proposed police reforms and whether they are truly "non-reformist" or simply propping up a broken and unjust system."
You can find Reformist steps vs. abolitionist steps in policing here.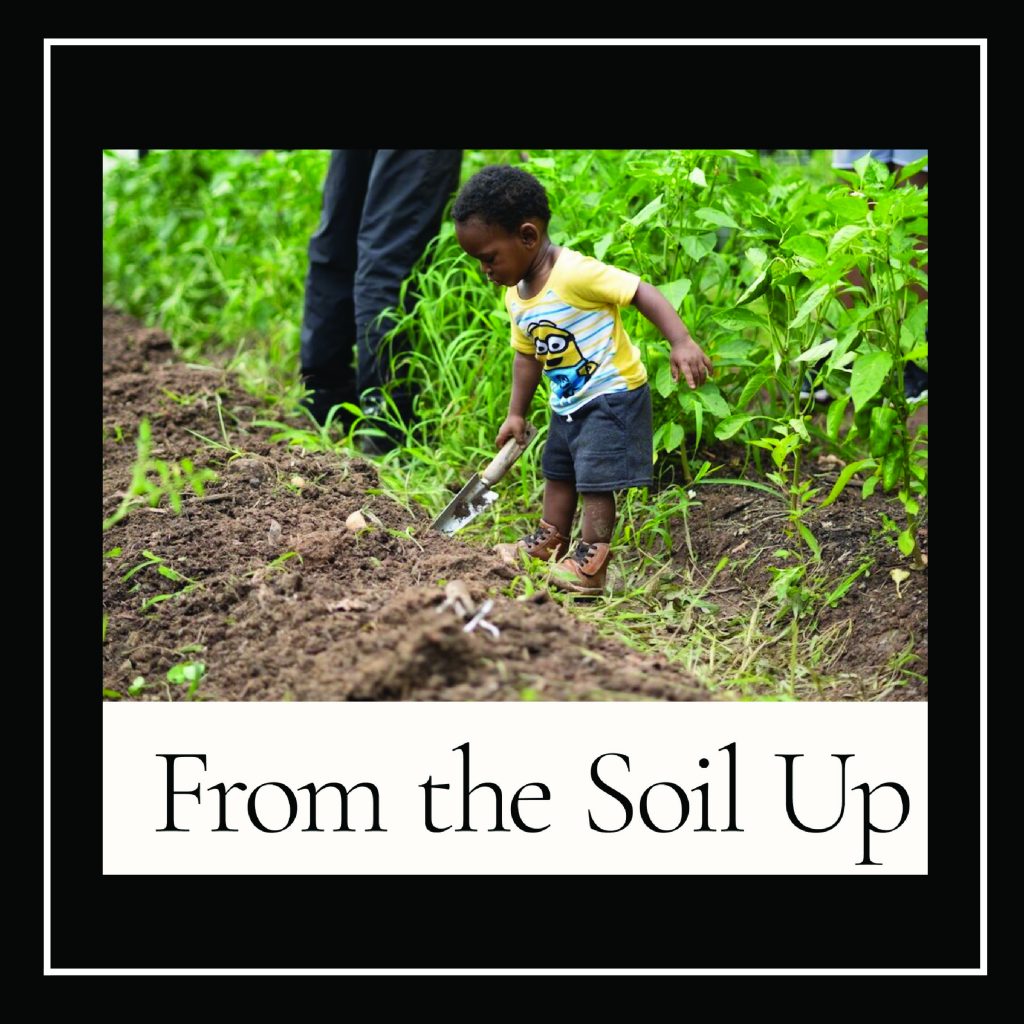 "In this article from the Bitter Southerner, Beth Ward talks to Keisha Cameron, founder of High Hog Farm and Brandy Hall, founder of Shades of Green Permaculture. They both share insights into how their farms have benefitted both themselves and their communities. For Keisha, the farm gave her a sense of sacred restoration, and has allowed her to connect to the African, African American, and Indigenous peoples who first connected to these lands. Brandy's work has focused on rehabilitating a relationship with the natural world. When people of color are denied access to green spaces, there are both deep emotional and spiritual wounds created, but the health disparities in our systems grow even wider."
You can read the article From the Soil Up here.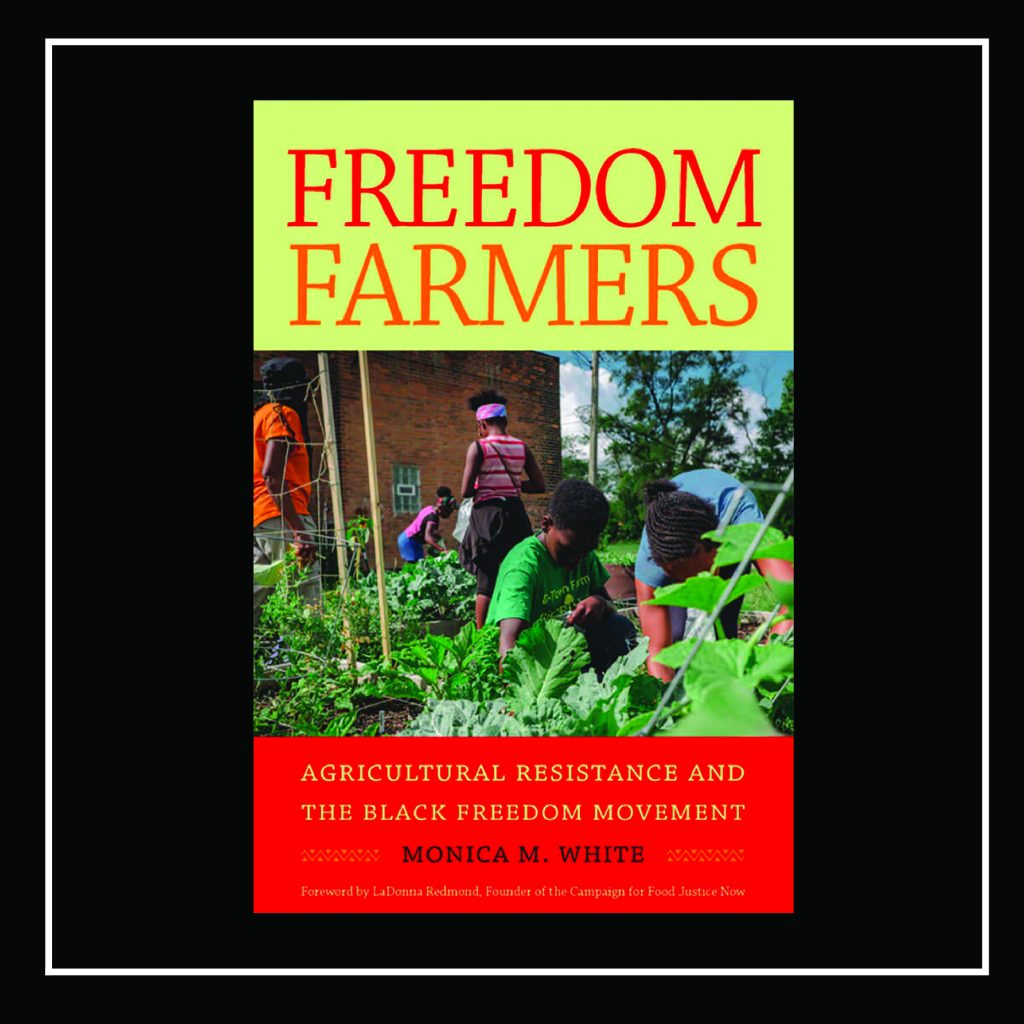 "Freedom Farmers expands the historical narrative of the black freedom struggle to embrace the work, roles, and contributions of southern black farmers and the organizations they formed. Whereas existing scholarship generally views agriculture as a site of oppression and exploitation of black people, this book reveals agriculture as a site of resistance and provides a historical foundation that adds meaning and context to current conversations around the resurgence of food justice/sovereignty movements in urban spaces like Detroit, Chicago, Milwaukee, New York City, and New Orleans."
You can find Freedom Farmers: Agricultural Resistance and the Black Freedom Movement here.