In Hargeisa, the capital and largest city of Somaliland, farming has been a way of life which allows families to earn a living to sustain themselves. In a sense, farms act as the lungs of the community. So, losing them means losing the circulation of benefits they provide. As we have heard from the women in Hargeisa, the drought has made it almost impossible to sustain this livelihood due to the severe lack of rain and ability to store water. And while the immediate step in such a crisis would be to migrate to nearby lands, the current drought now touches every part of the country, making this very unlikely.
To mitigate the crisis, ActionAid has been partnering with local women's groups to distribute food to families and dignity kits to women and children most impacted.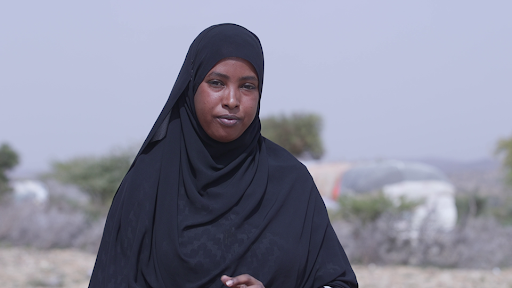 Asma Hussein is a member of staff at ActionAid in Somaliland and supported the team carrying out the response. She described the impact the drought has had on farming in communities in Hargeisa and other parts of Somaliland:  
"We can see (the effects of drought) in the community, we can see it in the environment, as well as people's livestock – the fact that people are not farming like they used to, since they are a farming community.

For the past two years, the drought has affected people to the point that some of them stopped farming, some of them are farming [a] bit but they are not receiving anything from it. They are affected by insects and crickets, and they are not receiving enough water to harvest – for their livestock or farms."
As the drought escalated and families were displaced to Hargeisa, ActionAid was prepared to support the families with emergency food and dignity packs for women and girls. Asma shared her experience delivering support to families:
"Today we distributed food for 100 households as well as dignity kits to 50 women affected by the drought in this location.

There were a couple of items in the dignity kits such as traditional clothes for women, under[wear] as well as menstruation pads and some soap as well. The reason we give dignity kits to communities affected by drought is that women cannot afford to [buy] the hygiene [items] when they need it the most each month. We try to provide it to them [so that they can] keep their dignity.

ActionAid provides empowerment to women [through] different things, such as [supporting] women in need [to] open shops and small-scale businesses, as well as giving them training [around] protection, FGM and domestic violence. [We also] give [women and girls] dignity kits and provide training [on] the environment and women's rights, and [support] young girls [with] school."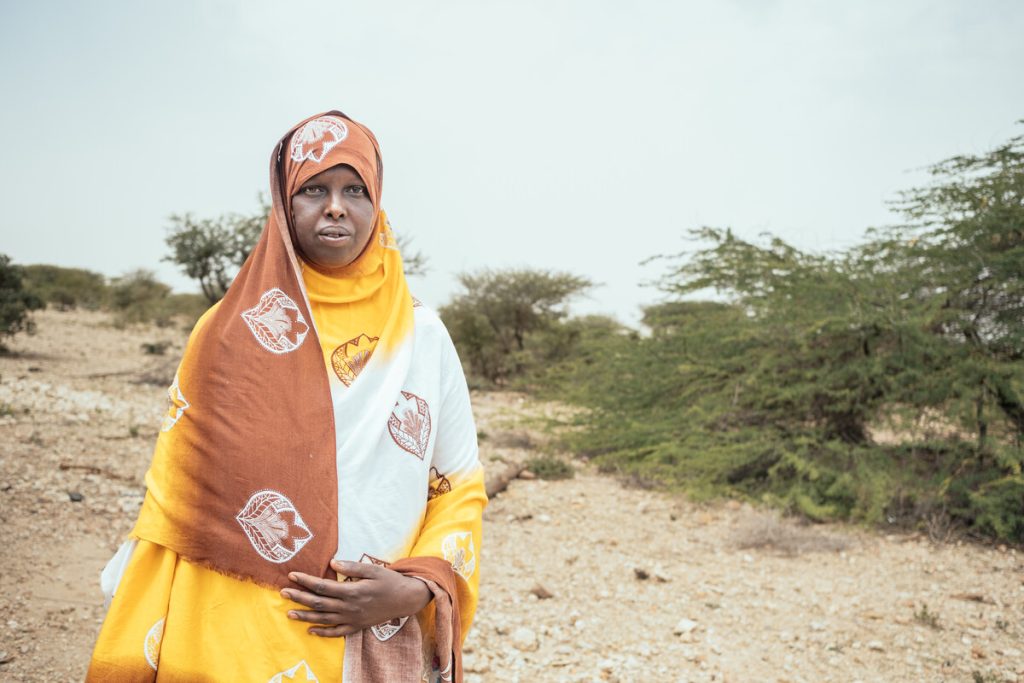 Dignity kits are a vital need for many women in times of emergency, especially when money is scarce. Sada, 30, shared that the essentials in the dignity kit from ActionAid have helped her immensely. She lives with her family in a small village close to Hargeisa, where she farms for a living and has found her livelihood severely impacted by the drought. 
She fed her family from the crops she harvested from her farm, but now with the lack of water, her crops have all died and she cannot plant or grow new ones because the soil is too dry. Additionally, her family's livestock have become weak and sick due to the lack of water and food. Today, the family lives off only five percent of what they earned before.
Sahra, 40, is a farmer who lost her livelihood when the drought dried up her farm. She shared that the current drought is the worst in her lifetime:
"I have 11 children. I have been farming all my life since I was 14 years old. We used to be able to grow crops when there was enough rain. Usually around this time, we would almost be harvesting our crops. We could rear the livestock from the farm and harvest food for ourselves…but there was no rain, so we didn't find anything [on our farm] and we are still waiting for the rain.

This is the worst drought in my life. The previous droughts used to be either one month [or] two months and then the rain used to come. Before, if the drought prolonged, it used to rain in another place so we would move [there]. But this time around communities in the whole area have stayed. There is no village to move to – there is no water…so that's why it's worse than previous years."
As we learned from the women experiencing the worst of this drought, there is a huge gap between what communities in Hargeisa currently have and what they need in order to sustain a resilient livelihood. In efforts to bridge this gap, ActionAid has partnered with local women's groups and doubled down on distributing food and dignity kits to the most affected families. ActionAid is supporting, and will continue to support, these communities to ensure that their needs do not go unaddressed. Together we can slowly narrow the gap between them and a stable future.