As the Covid-19 crisis continues to evolve, our local women-led teams are reaching over 25 million people across 40 countries. Like all emergencies and humanitarian crises, the pandemic is affecting women and the most marginalized (including homeless populations, informal workers, migrant laborers, and survivors of violence) first and hardest.
While it may seem like the pandemic is starting to come to an end in the United States, other parts of the world won't see an end to its impacts for many years to come. Already we know that some countries could be waiting until 2024 for widespread vaccination. That's why our colleagues and partners are doubling down on sharing essential public health information with these vulnerable communities and supporting essential services such as emergency shelters for women at risk of domestic violence.
In Africa, ActionAid is currently responding in 19 countries. A key component of our response is to scale up awareness raising activities. Through radio and TV broadcasting, we are reaching more than 15 million people with information about Covid-19 and how to prevent the spread.
Here are a few stories from the frontlines:
Ghana
The early days of the pandemic in Ghana brought misinformation, panic, and fear. In response, ActionAid focused on raising awareness in the communities about the virus and busting myths that were preventing people from adhering to safety protocols.
With time, the dynamics surrounding the disease changed. Our staff and local partners were able to support health facilities to respond more effectively, by providing them with personal protective equipment and pamphlets on best health practices.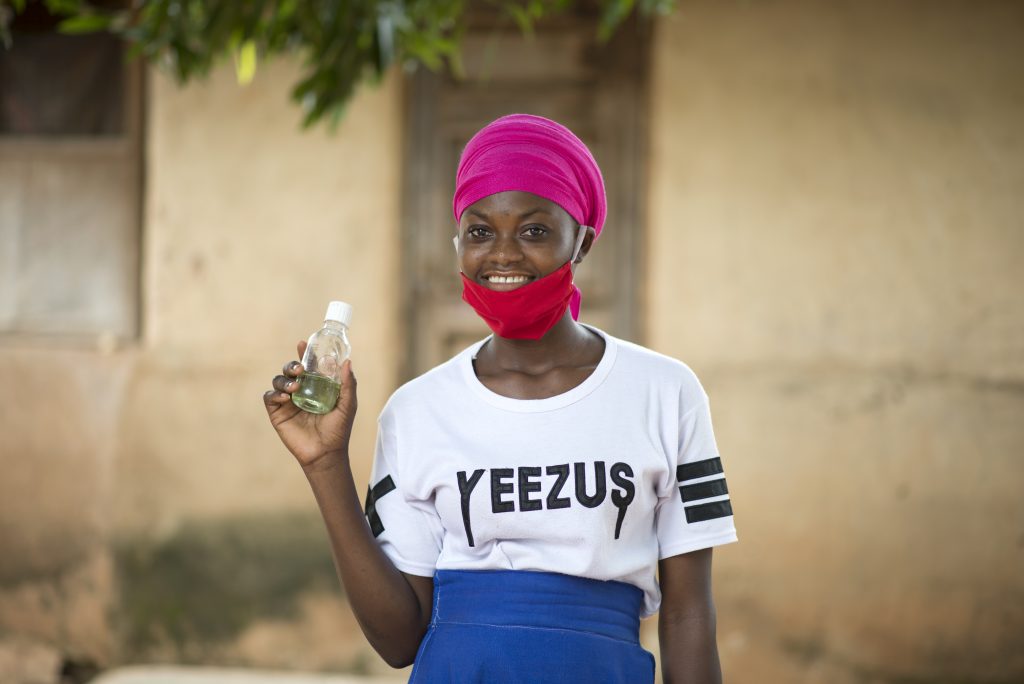 Additionally, we were able to provide vulnerable households and families with food items and hygiene kits to increase their resilience against the virus. These kits contain: an 11-pound bag of rice, bottles of oil, reusable masks, soap, sanitary pads, tins of cocoa powder, packs of sugar, and hand sanitizer.
"We understand that for many of the girls we work with, buying pads is a luxury they cannot afford. This crisis and its impact on the economic activities of the heads of households means that most families cannot afford to buy food let alone sanitary pads. In a nutshell, we distribute it because we know families are likely to place other needs above the needs of menstruating girls"

– Akosua Kwafo Ogyiri, Communications Manager of ActionAid Ghana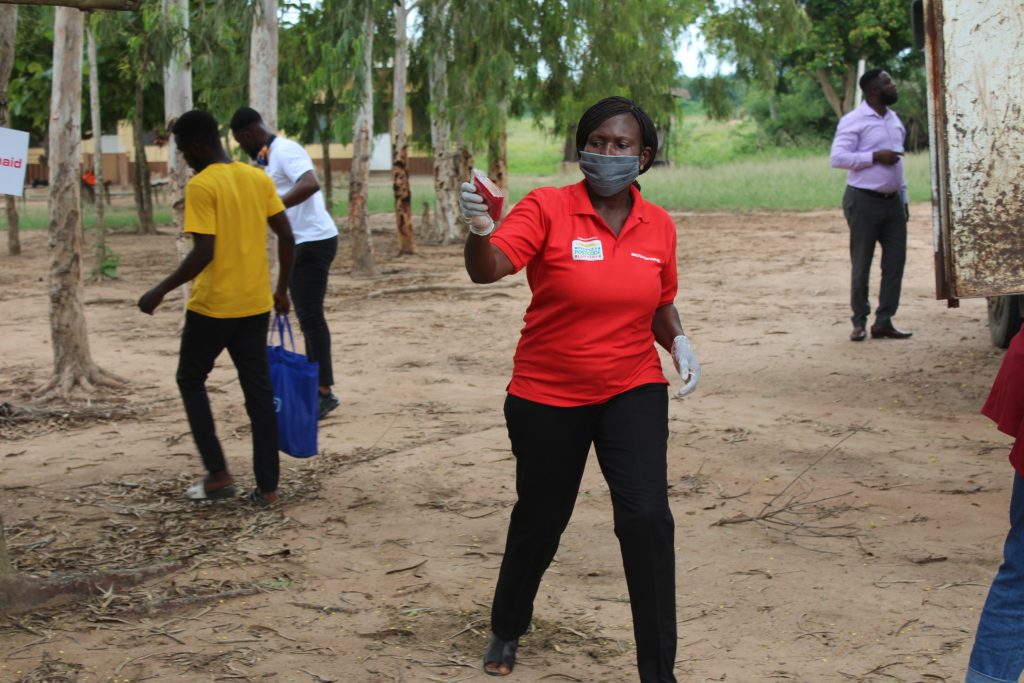 "As an organization with three decades of experience working to ensure social justice and the protection of the rights of women and girls, and people living in poverty generally in Ghana, we understand at first hand that women, girls, children and the vulnerable in society are mostly hard hit and disadvantaged during such crises. Therefore, our response is targeted at providing relief to the extremely vulnerable in the hardest to reach areas of the country."

Sumaila Abdul Rahman, Country Director of ActionAid Ghana
Sierra Leone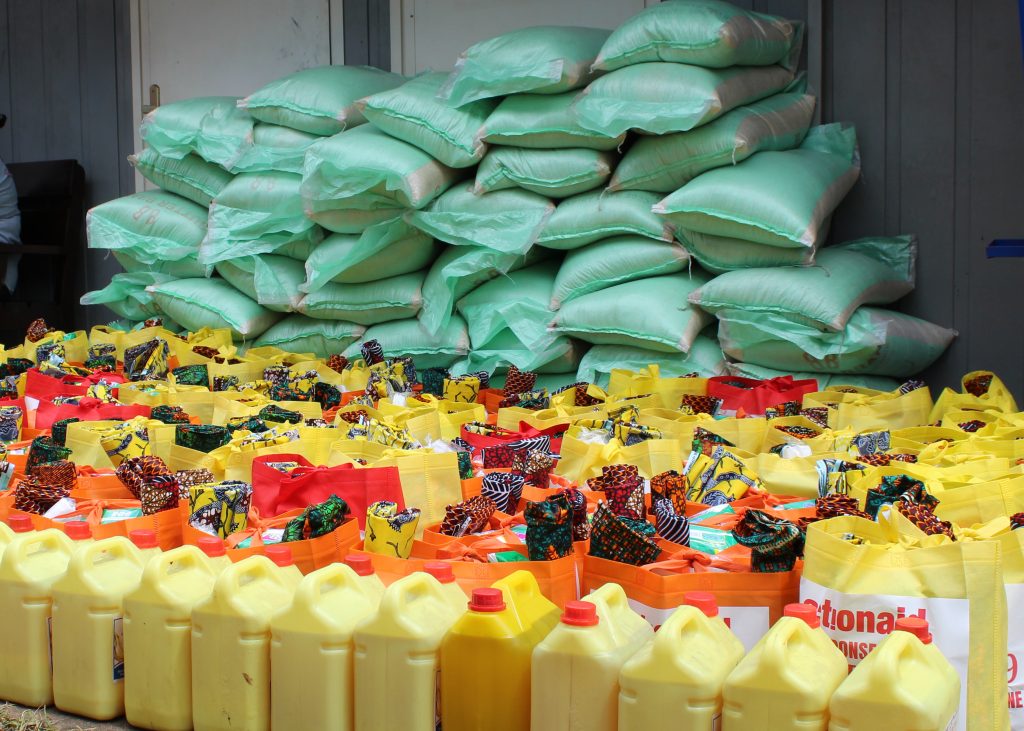 In collaboration with the Ministry of Education, ActionAid in Sierra Leone trained community teachers on school preparedness and how to fight gender-based violence so that schools could re-open safely. Sarah (featured below) is one of the teachers selected by the community.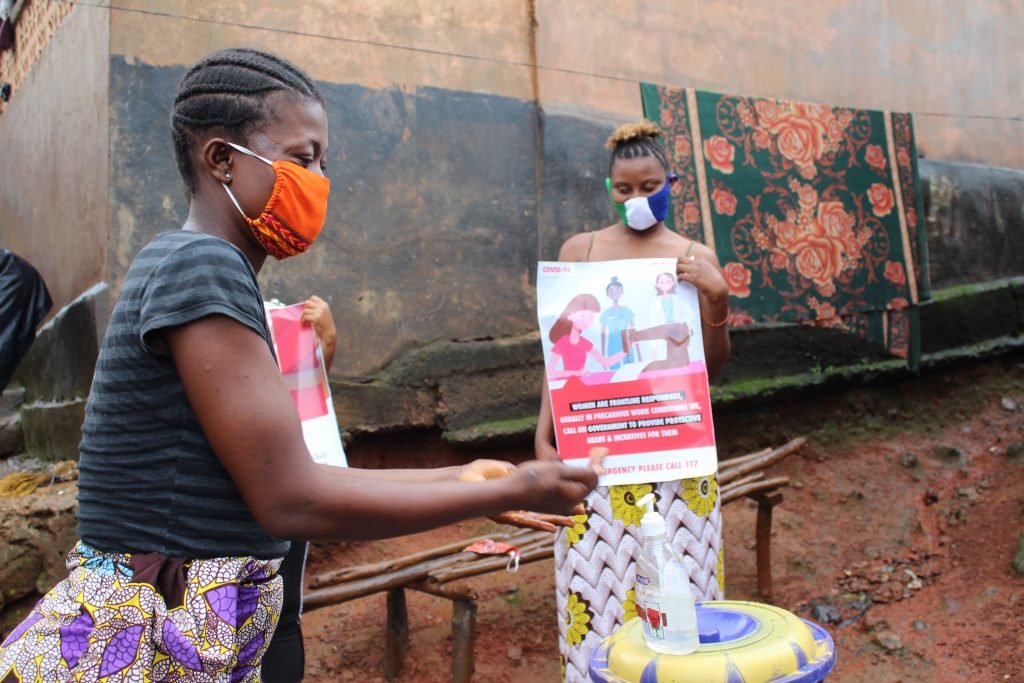 Sarah shares:
"Most women and girls in the community call me "stand up and report" because of my stance to ensure perpetrators of gender-based violence are reported and face the law. During our outreach sessions, we also teach and encourage communities to wash their hands. We have established handwashing stations in and out of our communities.
I am so pleased with what we have done as a community to ensure our schools have handwashing stations at strategic areas in the school. The psychosocial training has also placed me in a better position to handle children during the re-opening of schools. I thank ActionAid for selecting me and other women to be trained and for the food support to my children and other children in the community as well.
Nigeria
Watch to learn more about how local women are leading our coronavirus response by distributing food relief packages to the most excluded communities.
Democratic Republic of the Congo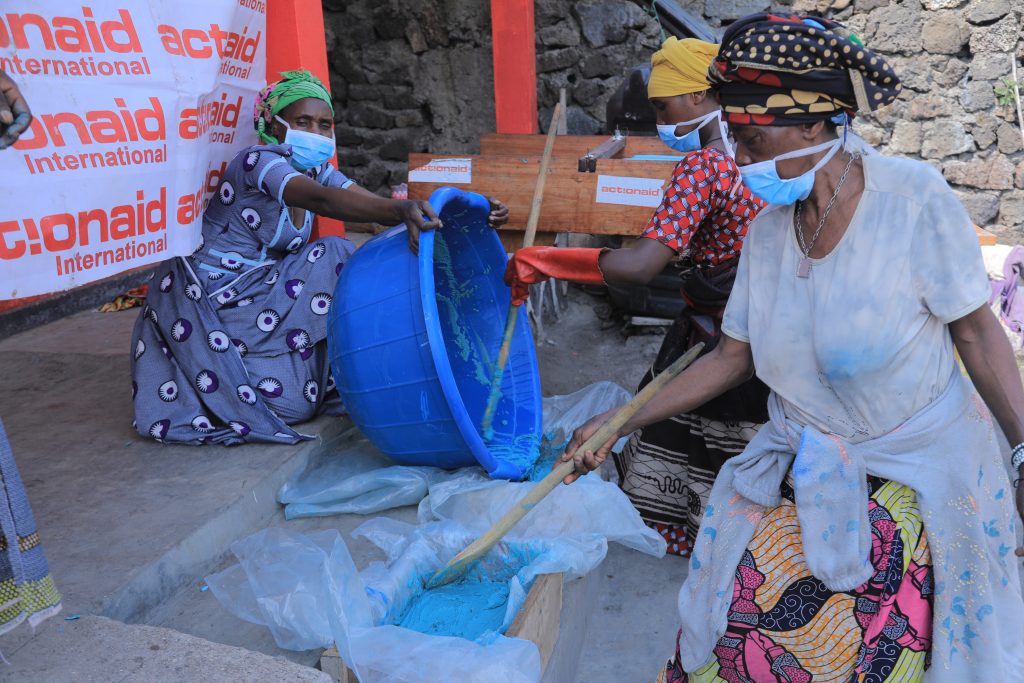 Mrs. Furaha, secretary of Maendeleo women's group in the Katale village in DRC, shares:
"Covid-19 is worse than Ebola. It has affected farming activities and shaken the local economy. When the lockdown was declared, people could no longer move out of their villages. Therefore, we could neither buy nor sell and only survived thanks to farm produce, though there was poor production in the current growing season due to lack of improved seeds and pesticides."
The women's soap making group produces four boxes that contain 100 bars of soap per week.
"Now apart from the income from farm produce, I can get $7 of profit from soap making per week. Before this, there was no income to cover the period between two harvests. Now, the soap business will do it."
Ethiopia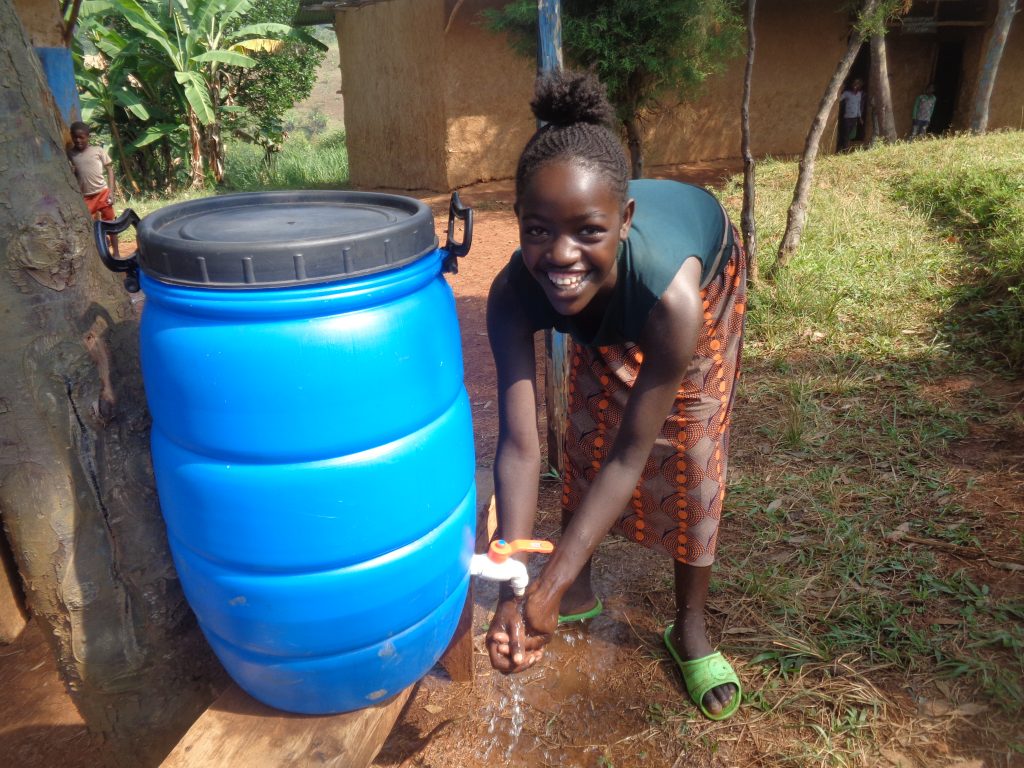 Tsiyon shares:
"After seven months of lockdown, the government lifted the state of emergency and allowed schools to re-open. I was so glad to hear this news. However, I then heard that my District education office wouldn't allow our school to resume its service because it didn't meet the minimum opening criteria set by the government. I immediately went to our director's home to ask why. He explained to me that the school has no sufficient chairs, blackboards, desks, and no COVID-19 protective equipment…
But after two weeks, our school director called for a meeting with the school community. The director was happy and smiling and I realized that there must be something good that he wanted to tell us! He shared that ActionAid in Ethiopia promised to purchase 60 plastic chairs, barrels for handwashing stations, four black boards, and 200 faces masks for the school. We jumped and shouted in the meeting hall to express our happiness, because this support would help us re-open!
We are now sitting in the new chairs, wearing a face mask when we play, and washing our hands using water and soap. I have no words to express my happiness. I see a bright future to continue my education to become a medical doctor in the future."
In the midst of these tough circumstances, we are coming together to support our communities and partners around the world.