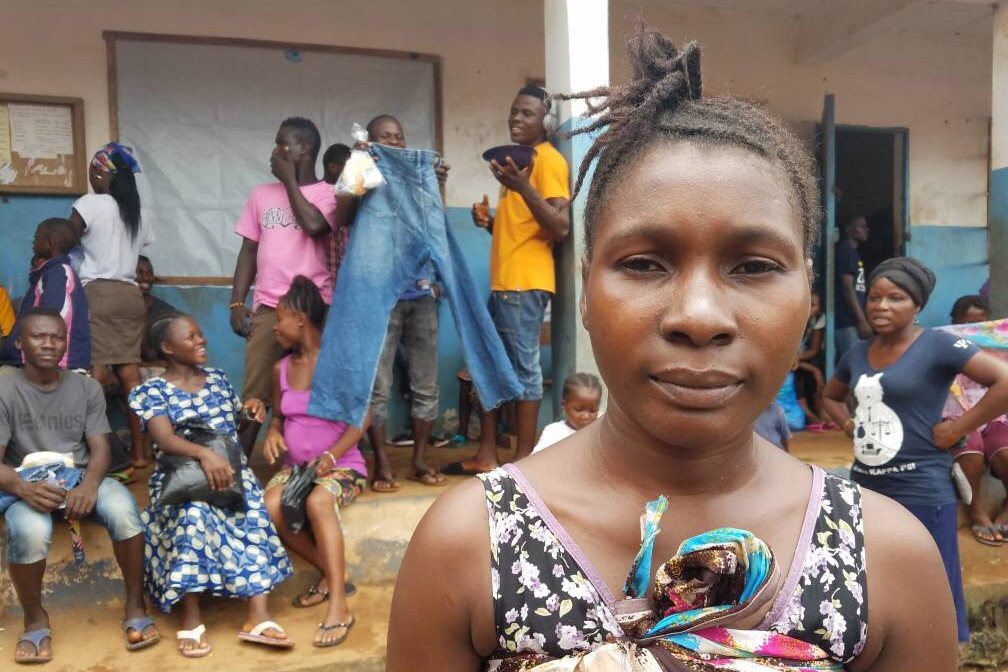 In nearly a decade and half of working on humanitarian emergencies, I have never witnessed anything so utterly and immediately catastrophic and shocking. At about 6 AM on Monday, August 14, 2017, a mudslide hit the outskirts of Freetown, Sierra Leone's capital and people were left clambering over rubble and mud, desperately calling for loved ones who had been buried alive and others swept away in torrential gushing water.
Hundreds of people are now dead and thousands are missing in Regent, Kamayama and Kaningo – settlements of roughly one million people. Sierra Leone has taken a long time to come to terms with the impact of the Ebola crisis, which hit our beautiful country in 2014 and wiped out whole families, so to witness a crisis of this magnitude happening again, so suddenly, is heart-breaking and despairing.
Every day, every hour, I think about the women and children I met when I first went to the affected areas, to understand from them what they and their communities needed most. They told us that emergency food, water and hygiene kits – to keep themselves and their children clean – were their top priorities. So for the last seven days my team of local aid workers and I have been delivering these items to people in the worst-hit areas, in collaboration with the government and other charities. We are especially concerned about the welfare and safety of women and children under five years old, who are nearly always the most vulnerable during humanitarian emergencies like this one.
Our emergency response in Kaningo and the surrounding areas, where the landslide occurred, means we have been able to reach nearly 300 families with the basics they need to survive. However, we must still get vital aid to so many more people and with the rains getting worse and places very difficult to reach, the situation is extremely challenging.
Our first aid delivery consisted of life saving items like rice, sardines, oil, salt, milk, water, lamps and batteries. This was shortly followed by clothing, bedding, cooking utensils, blankets, bowls, and hygiene kits containing soap, buckets and other basic sanitation items to help prevent the spread of water borne diseases. We are also providing sanitary towels so that women and girls can manage their periods with dignity.
With numbers set to rise, we desperately need all the help we can get. ActionAid has been working with the people of Sierra Leone since 1988, helping them rebuild their lives, homes and communities since the civil war of the 1990s. It is awful to think how much this landslide could set them back. But together we can make a difference.
To support ActionAid's mudslide response in Sierra Leone, click here.