ActionAid's Takaitei Bote is in Kenya this week to support the response to the food crisis in the country where millions of vulnerable people, especially women and girls are going hungry. Hear her first-hand account of what's happening in Kenya.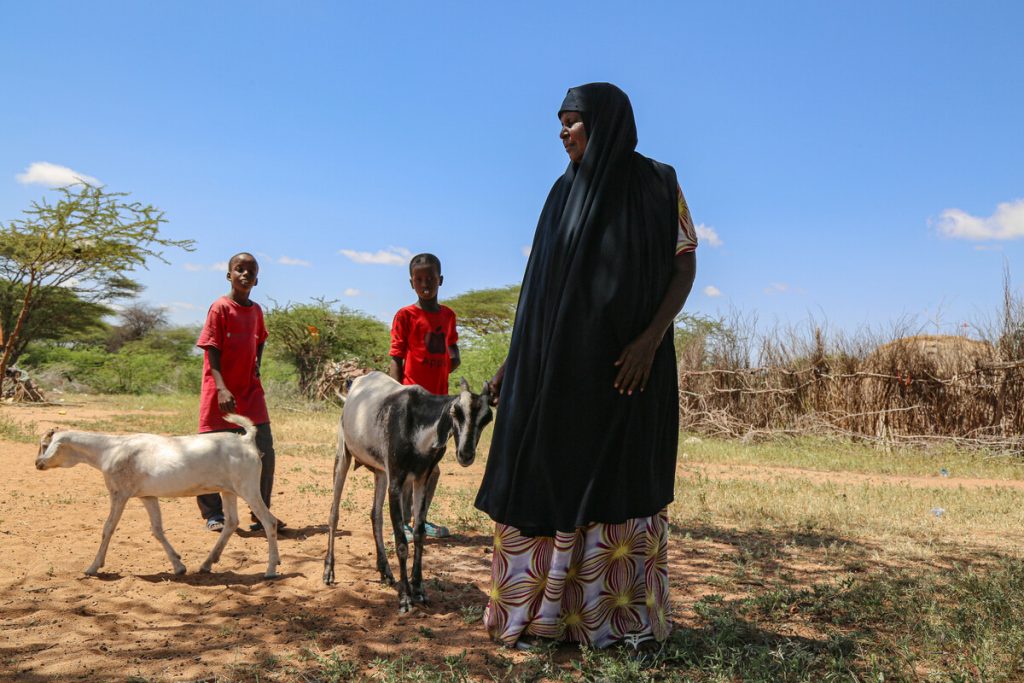 I am in Kenya and all I am seeing here are dry rivers, water shortages, failed maize crops, serious food shortages and skyrocketing prices of basic items forcing communities to live on one meal a day or go hungry for days.
Kenya and other countries in East Africa are facing their worst food crisis in decades, following four years of failed harvests, erratic rainfall and rocketing global food prices.
Up to 20 million people in Kenya, Somalia and Ethiopia are going hungry every day, with severe malnutrition among infants and young children.
Other people, like Saafi, become climate refugees when they are forced to leave their homes due to climate-induced disasters. Previously, Saafi was a specialized butcher in Somaliland. However, she had to abandon her business and leave the place she and her daughter once called home in search of clean and consistent access to water since the drought has made everything scarce.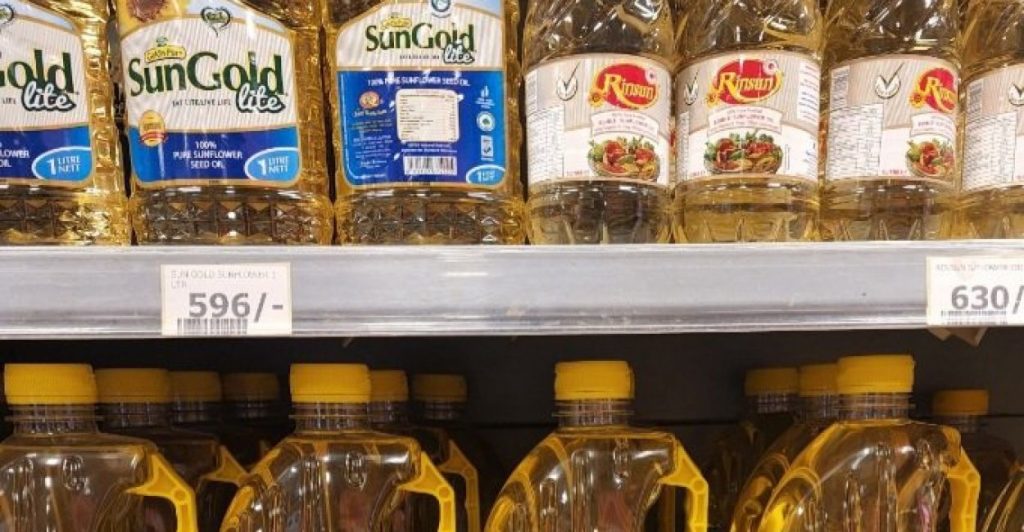 Late rains, and the climate-induced droughts have largely contributed to the food crisis in these countries, while the extended war in Ukraine has pushed prices to astronomical record levels, exacerbating an already desperate situation.
Many families are disposing of their livestock at half the value because grazing pastures have dried out. But, the livestock prices are not corresponding with the prices of basic goods which have doubled since February 2022.
How the east Africa food crisis is affecting women and girls
In Kajiado and Makueni counties of Kenya, where I have been for the past week, the most vulnerable groups of people like the widowed, single, and elderly women, children and those with disabilities are living hand-to-mouth where families buy food to eat for just one day.
Seeing the sacrifice of women who want to ensure their families are not starving; the increase in the burden of unpaid care work on women and girls who are spending many hours looking for water in dry rivers; and the violence they face, makes me feel a great wrench of sadness."
No-one knows what tomorrow holds for them.
The women I met in both counties are having to sleep on an empty stomach while they prioritize feeding their children and husbands first.
I met one woman in Makueni who bought two kilograms of maize which she said will last her family for only three days. Another woman said she gives her husband a bigger portion of food while she eats smaller portions as she doesn't want her husband to go hungry or grow thinner lest she be accused – by the community – of not caring for her family .
The water shortage is so distressing, that a family of nine in Kajiado County are living on a mere three liters of water a day for cooking and drinking. This means bathing is not prioritized and for women, having no water means no bathing during menstruation, which is stripping them off of their dignity and right to health. A mother, Selela told me:
I wake up early in the morning and spend the entire day travelling about eight kilometres to and from the water source. Sometimes, I come back with no water and sometimes we are forced to use three litres of water in a day used for consumption only."
While spending eight hours searching for water and travelling long distances on an empty stomach, women are leaving their young children behind without anyone to look after them, leaving them vulnerable to sexual abuse. Girls are also leaving school to help their mothers fetch water.
We are seeing cases of early pregnancies, early marriages, and female genital mutilation (FGM) rising with drought as well. Damaris Maithya, chairperson of the Kathonzweni Women Movement, which is working in partnership with ActionAid Kenya has shocking numbers to report:
Our awareness programmes on gender-based violence had reduced cases of violence against women and girls in the past. We used to support about two to four cases a month, but now we are dealing with about 20 cases in one month due to drought."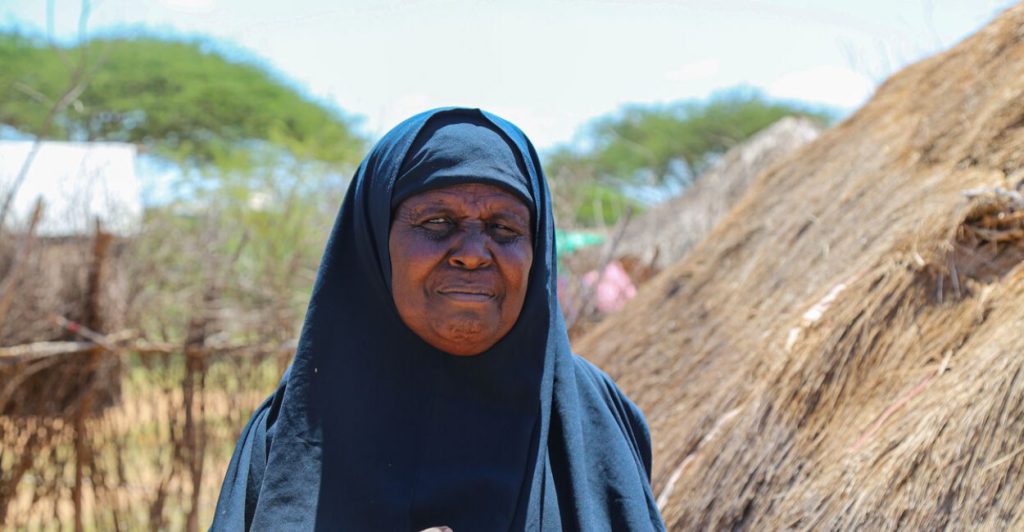 Seeing the sacrifice of women who want to ensure their families are not starving; the increase in the burden of unpaid care work on women and girls who are spending many hours looking for water in dry rivers; and the violence they face, makes me feel a great wrench of sadness.
I felt even more shocked when I saw a woman who said her baby is crying as she can't produce enough breast milk without having eaten any food herself.
What is ActionAid doing to help?
ActionAid's emergency teams are working with local partners in Kenya to provide life-saving food, water, and other support.
We have provided immediate help to 93,330 people: giving cash transfers, rehabilitating water sources and providing food to families in need.
Since January 2022, ActionAid has adapted existing plans and budgets to divert resources to respond to the increasingly dire situation. To date, a total of $97,000 has been channeled to school feeding programmes, cash transfers for households and addressing water shortages.
We are also connecting pipes and a pump to a dam to prevent people and livestock drowning as they try to drink directly from the dam.
As part of our Food Crisis Response program to address school dropouts, ActionAid is introducing meals at 26 hard-hit schools in three areas in Makueni County. Over 5,000 school pupils in primary schools will have a meal of maize and beans at school starting in June 2022.
How you can help avert a disaster in East Africa
Our response alone is just a drop in the ocean considering the severity of the food crisis in Kenya and elsewhere in East Africa.
With millions of people still recovering from the devastating drought that hit the region in 2017, a large-scale response is needed to avert a catastrophic food and malnutrition crisis.
We need local and national governments to put resources behind the drought response and for the world to join hands in fundraising for this crisis.
A donation to our East Africa Crisis Appeal could help us respond quickly and effectively to this disaster, saving lives and supporting the rights of women and girls. Please give what you can today.