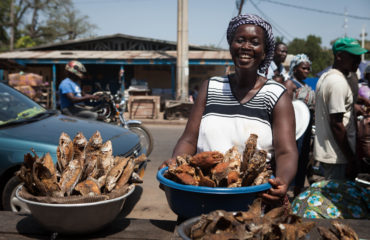 Give a Gift of Stock
To give a stock gift, you will need the following information:
Account Name – ActionAid USA
Account Number – 86Q-07380
Receiving Institution – Merrill Lynch Wealth Management
Depository Trust Company (DTC) Number – 8862
Thanks for your support!
Give a Gift of Bitcoin (and other Cryptocurrencies)
Did your Bitcoin appreciate this year? Much like stock, these appreciated assets are subject to capital gains tax once they're sold. If you're interested in supporting our efforts and are looking for a tax-friendly alternative, consider donating your coin directly to ActionAid USA today!
All assets are sold immediately upon their receipt. Once sold, you'll receive a tax letter for the full USD amount of your contribution. ActionAid USA is a 501c(3) organization. Your contribution is deductible to the extent allowed by law.
Any questions?
ehab.elsawaf@actionaid.org
Give Through a Donor Advised Fund
A donor advised fund (DAF) is a designated 501(c)(3) public charity that allows you to make contributions into a fund, and immediately receive its tax benefits. As a supporter of ActionAid USA, you can then direct how much money, and how often, you'd like to donate from the fund to our organization.
For information on how to make a contribution, contact your DAF representative - OR - if your DAF already participates alongside DAF Direct, you can donate to ActionAid USA using the form below.